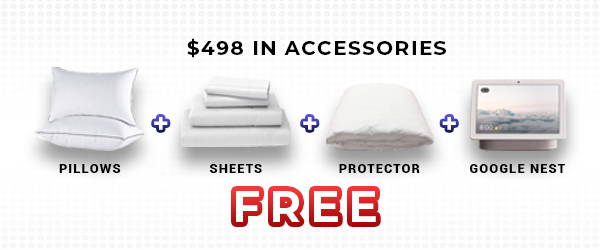 Cooling Action Copper Blend Cover
This dual-action cooling cover with copper and PE fibers quickly wicks away heat & delivers  a cool-to-the-touch-sensation.
Gel Memory Foam With Surfaced-Infused PCM
This temprature-regulating, cooling-action layer draws heat away from the body while offerting pressure relief and controuring comfort.
Dynamic Response Support Leyer 

This transition leyer provides support for the body alongwith crucial rebound & bounce.
Stabilizing Base Layer
Reinforce the contouring & support layer,giving you a stable,support layers, giving you a stable, supportive foundation. 

---
$498 in Accesories Included
---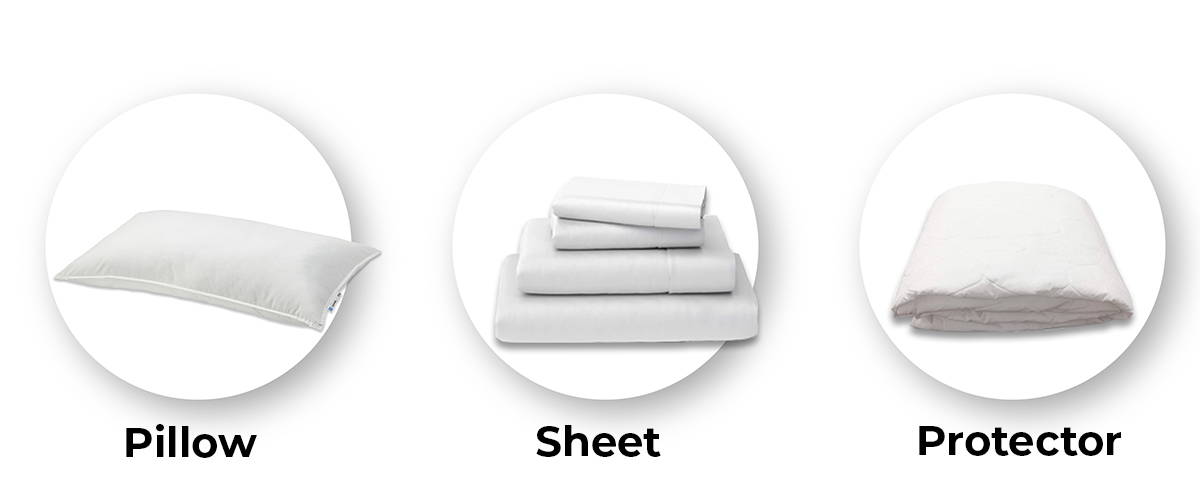 Nectar Copper Twin Mattress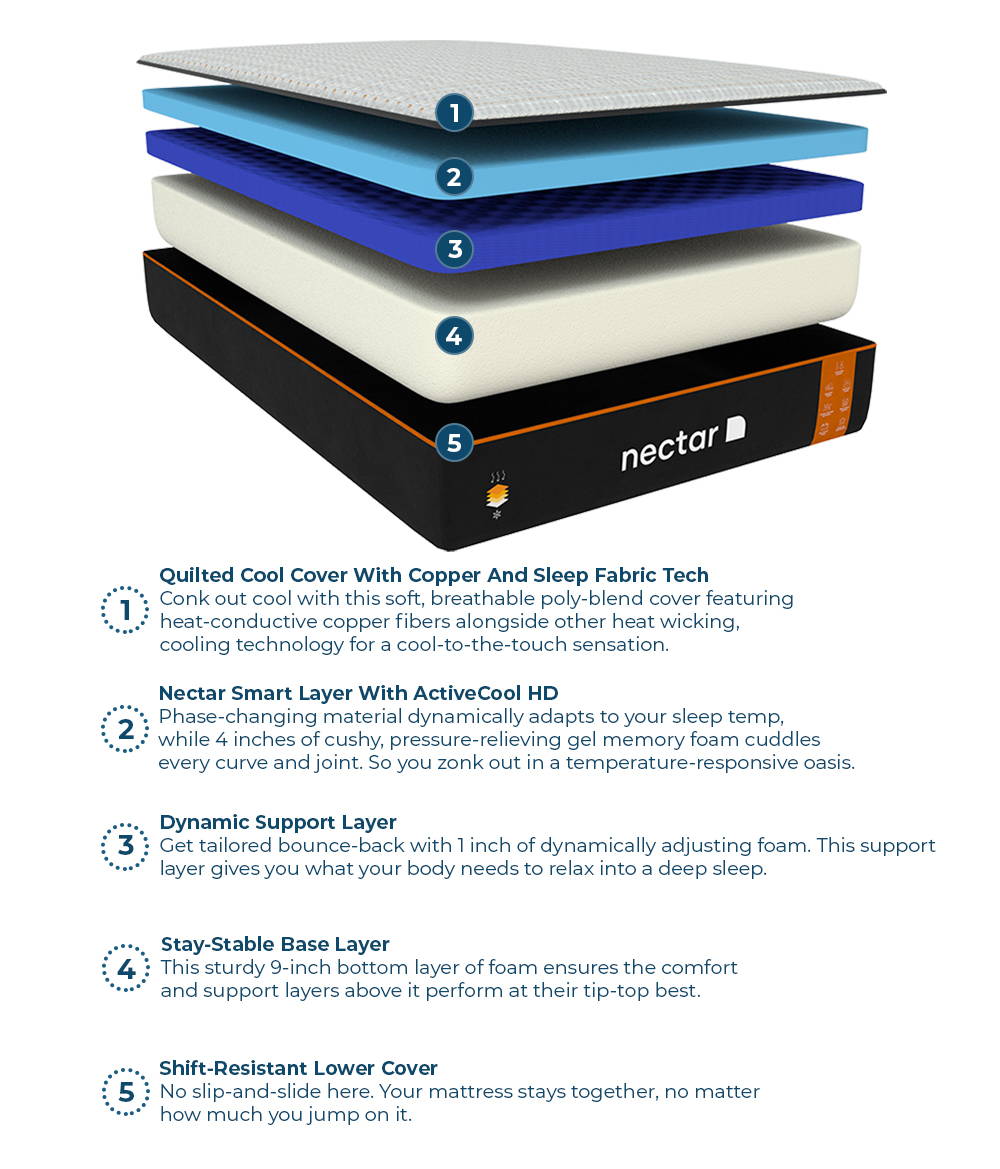 Pair your Mattress with high quality bedroom furniture.