Get what you need today with Snap's lease-to-own financing.
All credit types welcome.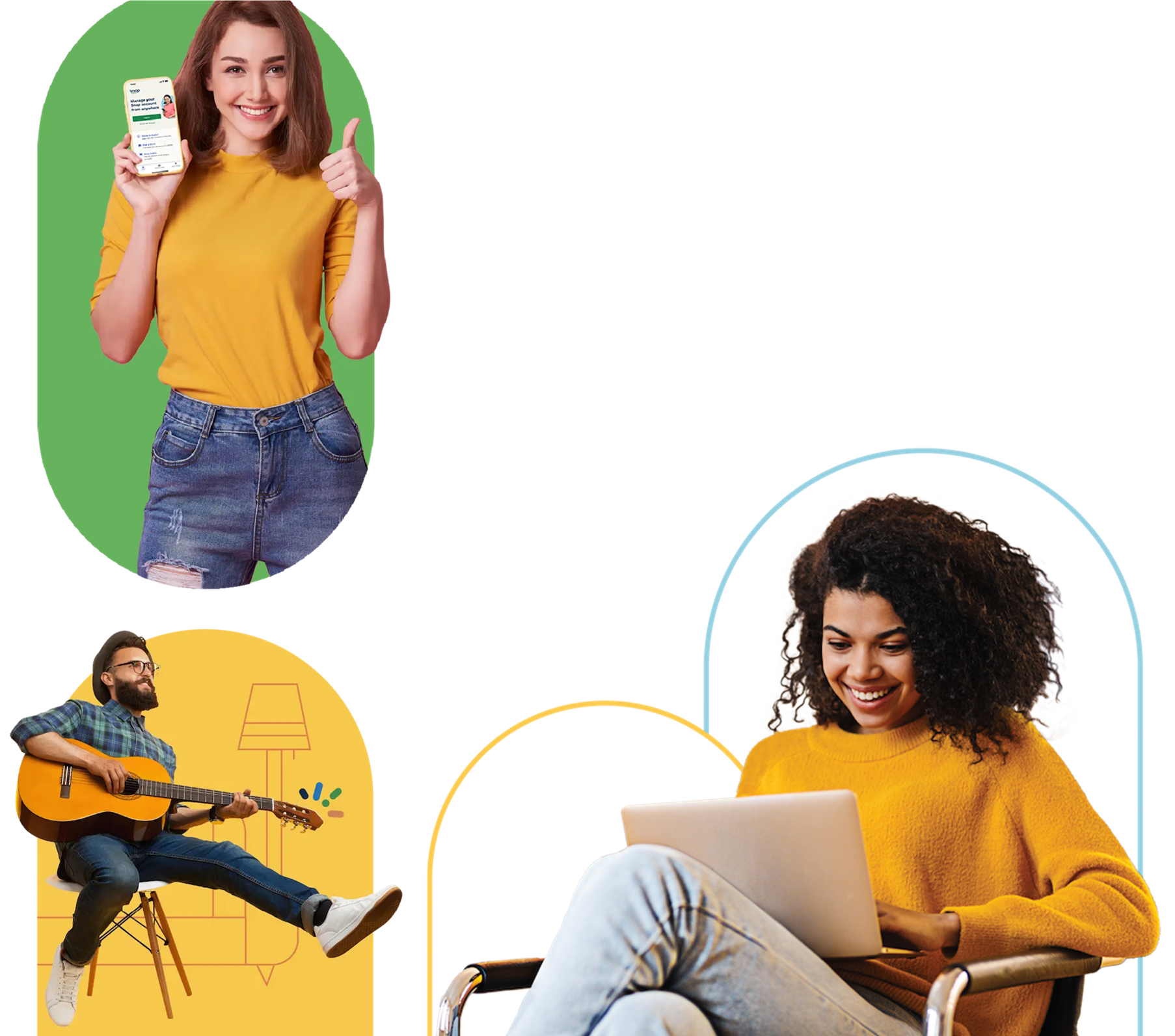 Simple and
stress-free with
Snap
1. Apply now. Get an answer in seconds.
We look beyond your credit score to give you the best chance of approval.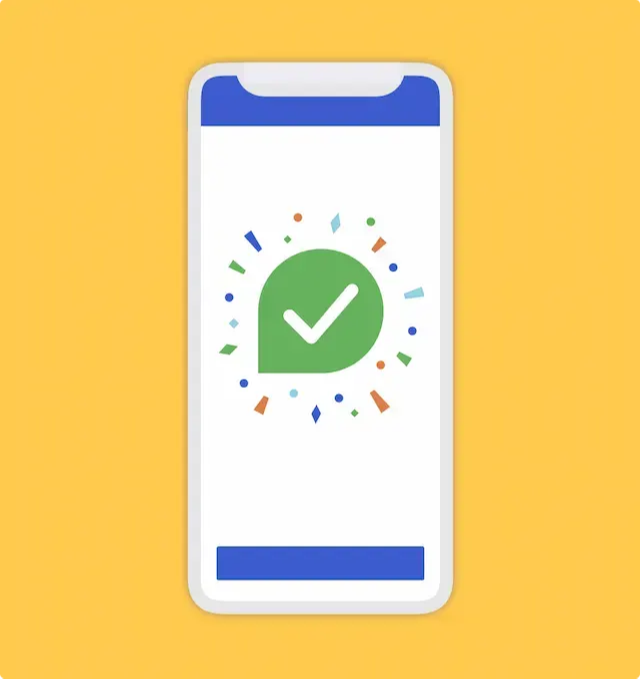 Choose from 4500 items, in-store or online, to get what you need today.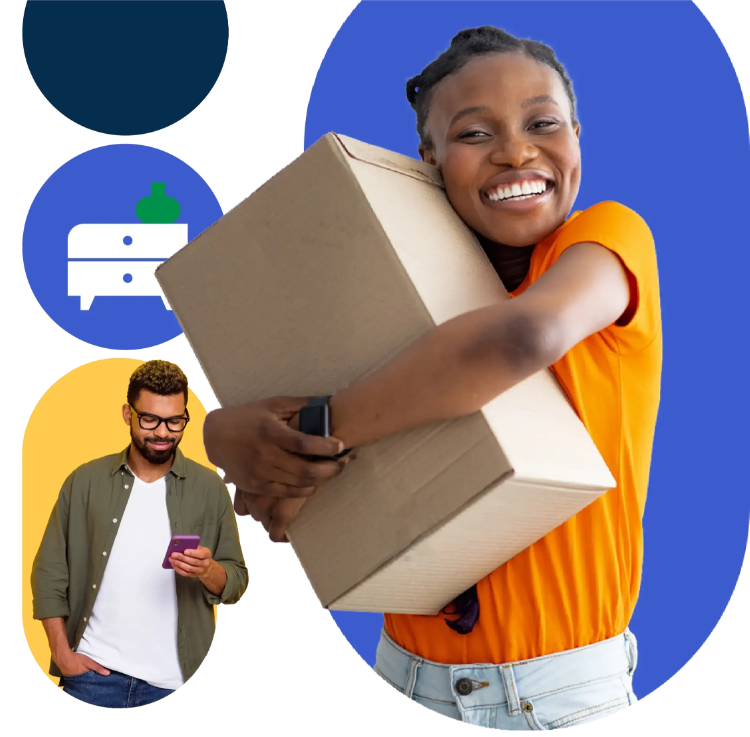 Our flexible ownership options are based on your paydays for an easy, stress-free experience.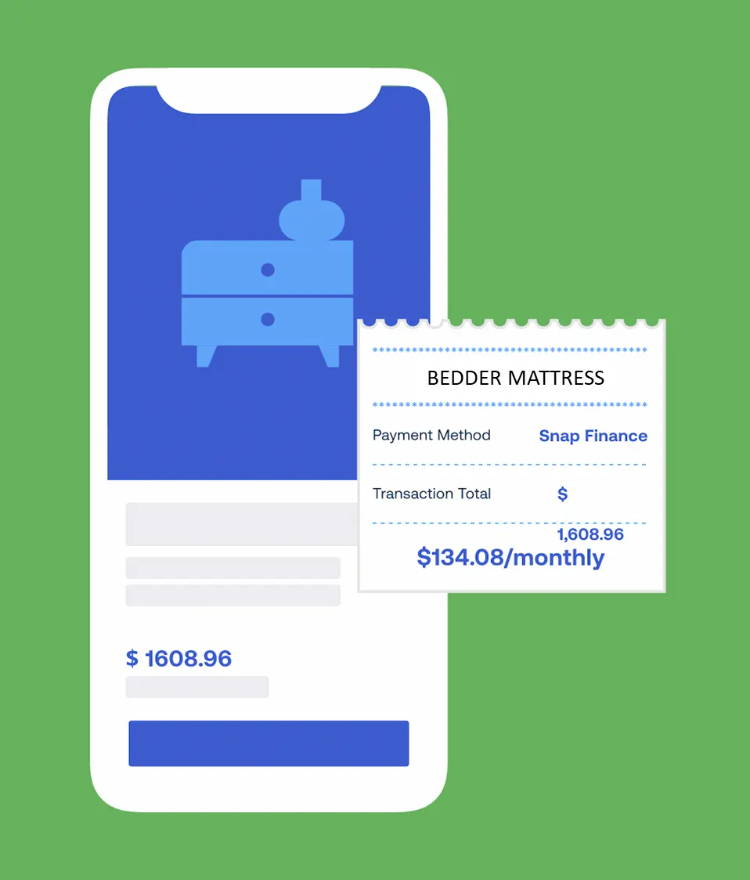 Do you have good established credit?
Bedder Mattress - Your Good Credit Opens the Door to Superior Sleep!
If you have a strong credit history, it's time to reap the rewards at Bedder Mattress. With us, your good credit means better terms and higher approval amounts, giving you the buying power to transform your bedroom into a haven of comfort and style.
Synchrony Finance: For very large purchases, get approvals of up to $10,000 with up to 5 years of no interest. Shop big and sleep better.

Affirm Finance: The world's most popular finance app offers approvals of up to $6,000 with low-interest terms up to 2 years. Budget-friendly sleep solutions at your fingertips.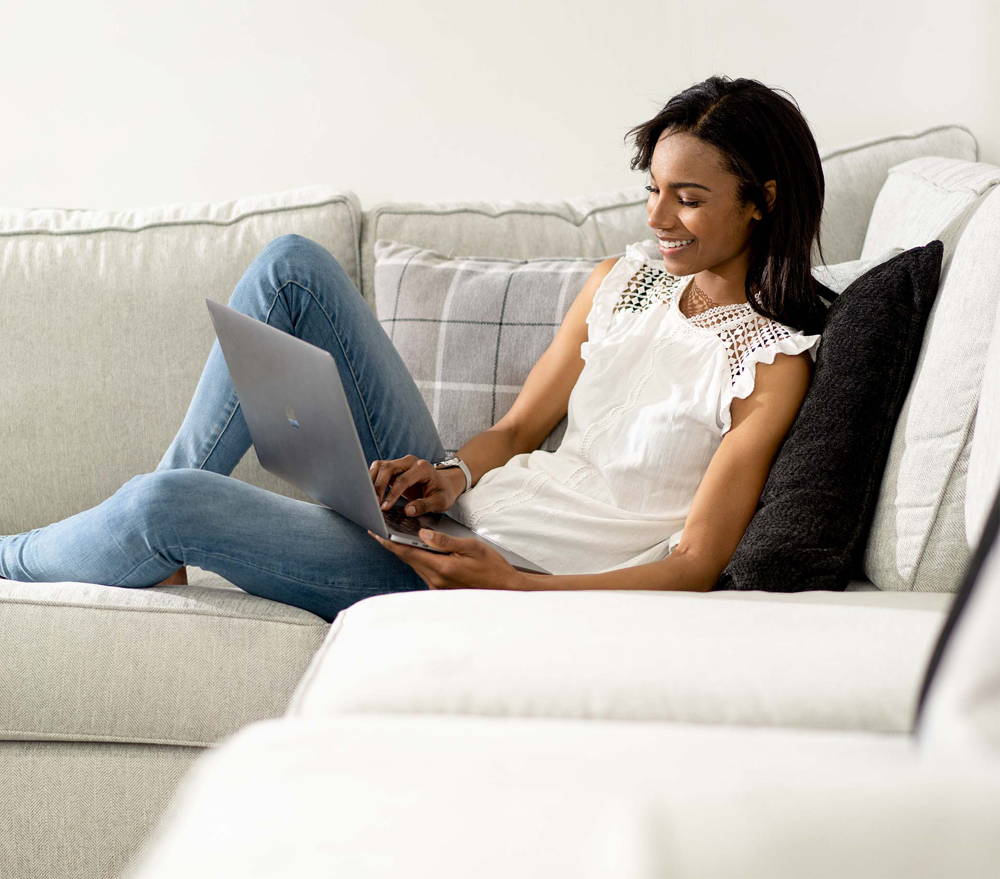 Snap Finance is a lease-to-own provider, helping credit-challenged customers1
Approvals from $150 up to $5,0002
Simple.

Easy to apply, know in seconds.
Accessible.

For those who need it most.
Flexible.

Get it now, pay over time.
The lease-to-own agreement offered by Snap RTO LLC is a financing option not available to residents of Minnesota, New Jersey, and Wisconsin.
While no credit history is required, Snap obtains information from consumer reporting agencies in connection with the lease-to-own application. Not all applicants are approved.

As of February, 2023, the average approval amount a customer receives is $2,900.

Standard, maximum lease-to-own term is 12–18 months, and includes a Cost of Lease above the cost of the merchandise. To exercise one of our early ownership options, customers must call Snap Customer Care at 877-557-3769 and then complete all payments within the contracted number of days. Learn more by chatting with us.
Some restrictions on leasable auto parts and services may apply. See merchants for restrictions. Snap lease is not available at auto-related merchant locations in some states.